A far away story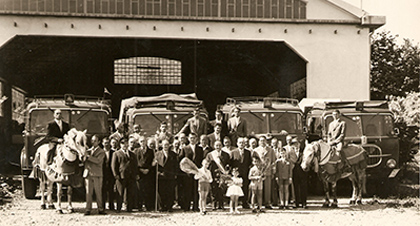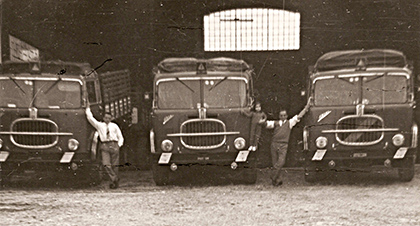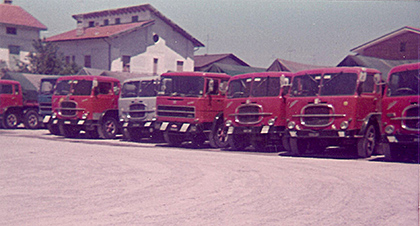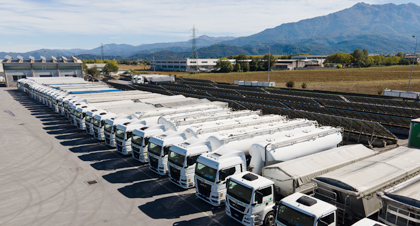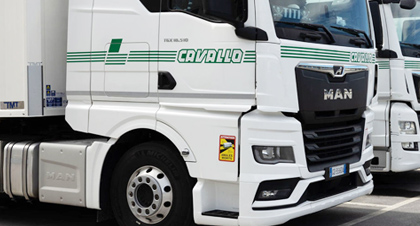 Carlo Cavallo was the founder of the third-party cargo transport business. After the war, he served in the military service in the Bari Air Transport Section with the task of managing and organizing military vehicles used both for transporting fuel and troops.
Back home, he decided to start up the business of transporter by buying a tractor.
Thanks to the continuous growth of services requested, the other two brothers, Luigi and Pierino, joined the company and contributed to the expansion up to 12 vehicles.
During the seventies the company merged with Giordano & Vallauri, expanding its fleet to 40 vehicles.
Officine Cavallo and
OMB
which deal respectively with the repair shop for light and heavy vehicles and the production of agricultural machinery.
Quality, safety and sustainability are our recipe to offer the best performance to the customer and operate with a satisfied staff.